Catalyst Real Estate
Tim McGee
Chris Bauer
Cassandra Kellar
Jess Armstrong
Will Hagel
Jen Chinn
At Catalyst Real Estate, we strive to revolutionize the standard buying and selling process in Omaha. Being the first, middle and last steps in the Real Estate process allow us to fully communicate with our clients to achieve and maximize their goals. We are focused on creating the best possible Real Estate experience for our clients. We believe in supporting the community we serve.
Tim McGee
Growing up, I specifically remember dreaming of seeing my name on a sign in someone's front yard. I find nothing more gratifying than helping someone sell their current home or purchase their next home, because I know that with that new home comes new memories. I devote more time to my clients than the typical agent, ensuring that they are well-taken care of and every need is met and then exceeded. The experience you will have with me as your agent is second to none. I have an enthusiasm for life and for my career that drives me to become better at the art of real estate every day. When I am not working hard for my clients, I am spending time with my family, working out, or watching sports.




March - 2017 - Tim McGee - Agent of the Month from VRLY on Vimeo.
Here are some testimonials from my past clients...
We would like to thank Tim McGee for his exceptional job in marketing and selling our home in less than TWO WEEKS. In a challenging real estate market Tim got the job done quickly and professionally. Thanks!
-Chris and Laura S.
When I started searching for homes online Tim was the first person to contact me regarding my search for a home. He listened to what I was wanting in a home and within a day sent me links to a variety of homes matching my criteria. This was extremely helpful in narrowing down the homes I wanted to physically see.
Tim was extremely helpful when we were looking at the homes I was interested in. He was able to provide insights on the homes and other valuable information. Although difficult at the time, Tim forced us to evaluate and rate each home we looked at. In the end this was extremely valuable in determining which home(s) we were most interested in.
As a first time home buyer Tim provided invaluable advice and assistance walking me through the home buying and closing process. He was more than willing to contact my lending bank/agency in order to get documents completed correctly and on time.
Overall, Tim was extremely helpful and more than willing to go the extra mile for me. His attitude and demeanor made the home buying process exciting and enjoyable for me.
-Justin P
My family and I moved to Atlanta in November and needed to sell our home in Nebraska while living 1,000 miles away. This could have been stressful were it not for Tim. Tim actively worked to sell our home in a tough market during the cold Winter months. We trusted Tim with the details – both large and small – and were not disappointed. The marketing of our house was excellent with our home selling quickly! I am very grateful that we had Tim as our realtor and I would recommend him to anyone without reservation.
-David F
"...Tim McGee was a fantastic Real Estate Agent. His ability to make our listing prominent and visible was unmatched. Our home was shown to over 40 couples and ultimately sold within 2 weeks of listing for full price! Tim also helped us purchase another home once ours sold. We were able to get the house we wanted because Tim went the extra mile to allow us to see the home immediately upon our interest thus beating the competition on a great listing. Tim was responsive to communication, available to take calls at any moment, and well aware of current market trends during the process. We give him a A and would definitely use him again in the future..."
-Jason and Courtney H.
Tim was great! With busy careers and a one year old, our schedules weren't always flexible. Yet Tim made it work! He was available day, evening and weekends. We were on a mission to buy the perfect new home and sell our current home. Through the many homes we looked at, Tim never pressured us - he was just as invested in finding us the right home as we were and we couldn't have been more grateful. He was very patient and informative. Once we did find our new home, Tim didn't disappear. He has been a great resource for questions and support...alleviating so much stress that home buying and selling can cause! Plus, our current home sold in just 3 weeks!
-Patrick and Melissa S.
I have worked with a few real estate agents and I have to say that Tim is the best by far! He is personable. He communicates openly. He is an agent that keeps things moving to get the job done!
-Jodi F.
Office Phone: 402-614-5585
Cell Phone: 402-201-3109
Send Message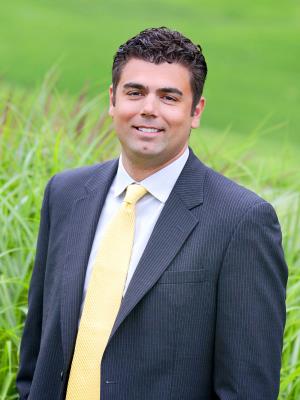 Chris Bauer
Chris Bauer is an Omaha native and graduated from Millard West High School. Chris is a Veteran and served a tour in Iraq before returning home to get a degree in Real Estate and Land Use Economics from the University of Nebraska at Omaha. Chris has been working in real estate full time for over five years and has specialized experience in utilizing real estate as an investment tool.

This is what some of Chris' clients have to say about working with him:

Chris did an awesome job working with us. I felt like we just kept giving him details, details, and more details about what we wanted for our home. He was very patient working with us the entire time even with us being out of state! He was very professional and we could tell that he really cared.
-Justin S.
Chris did a great job in helping me find two excellent investment properties in great shape with good tenants at a very affordable price. He was also able to refer me to an insurance broker for great rates on rental insurance.
-Lynelle C.
Chris was willing to do anything it took to sell our house. He made the buying process go as smoothly as it could. I tell everyone I know who is thinking of moving about how great Chris is.
-Abby B.
Chris was very helpful in selling our home and getting us into the place we wanted to start our family. We were so impressed, we reached out to Chris again for advice and input on an investment property. Chris helped us find the right home and has offered his experience and expertise in rental investments along the way. He is always quick to respond and he remembers specific things about you, your situation and what you are looking for. He made us feel confident in our decision to buy a home and invest in our future.
-Katy C.
Chris was very attentive to our needs and our wants when looking for a home. He researched homes a little out of our price arrange and found ways we could afford it. He went above and beyond for us and found us the perfect house for our family.
-Corey T.
Chris was more than helpful- I really felt like he went above and beyond what we expected. He really listened to our needs and made the "first home buying" experience enjoyable. I plan on recommending him to anyone I know buying a home.
-Krystin P.

Chris did a wonderful job handling the sale of our house. He represented us well and got our house sold quickly. He was professional, gave good advice and was there when we had questions that needed answers.
- Gary B.
Kathy and I were extremely satisfied in Chris' handling of our real estate transaction. We felt lucky to have found him at random. As we were working together, we felt like we were the only ones with whom he was dealing. And after we had made an offer Chris went the extra mile to check out the house at the Open House before submitting the offer. We were not able to attend the Open House and we appreciated this extra touch. Chris kept us informed at each step in the transaction.
-John W.

Cell Phone: 402-510-1300

Send Message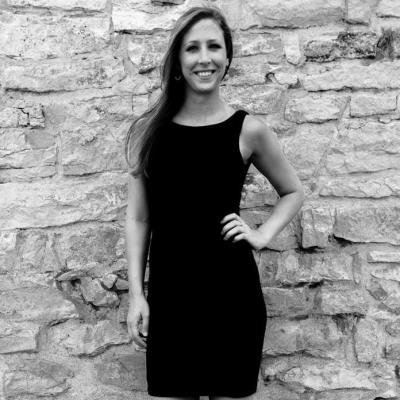 Cassandra Kellar
I am a real estate professional in Omaha, NE. Buying a home is an exciting and nerve racking so I help my clients by taking as much of the worry out of the equation as possible so you can enjoy the ride. This field is ever changing so I do a lot of behind the scenes education to make sure you are getting the most up to date knowledge of the market. That being said, I work on a team that continuously goes above and beyond to make sure all our buyers and sellers are taken care of. Please don't hesitate to call with any questions, I'm here to help.

Cell Phone: 402-612-4023

Send Message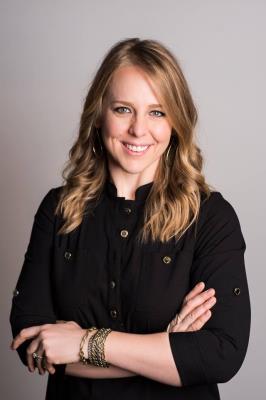 Jess Armstrong
A lifelong resident of Omaha, Jess graduated from Central High and continued on to the University of Nebraska–Omaha, where she earned a Bachelor of Journalism, with an emphasis in Public Relations and Advertising.

Jess' life outside of work revolves around her husband, Josh, and their cockapoo, Crosby. Josh's previous 15-year career with Kiewit Construction has relocated them to Atlanta and Chicago, but they are happy to finally be settled back home in The Good Life! When Jess is not serving her clients, she can be found tackling home renovations, at Crossfit Artis or volunteering in the community.

Cell Phone: 402-960-6222

Send Message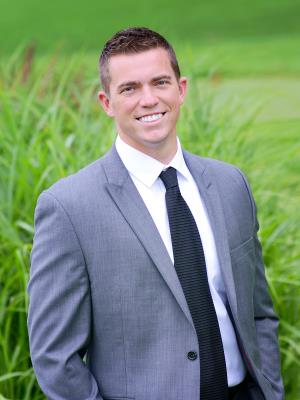 Will Hagel
Will Hagel is a Chicago native with Nebraska roots. Before entering the real estate industry Will played baseball at Valparaiso University where he graduated with a degree in Business Management and also earned his MBA. He worked in commercial real estate for a year and a half prior to joining The Catalyst Group. His commercial experience makes him an asset to clients looking to use real estate as an investment opportunity.

Cell Phone: 402-889-8689

Send Message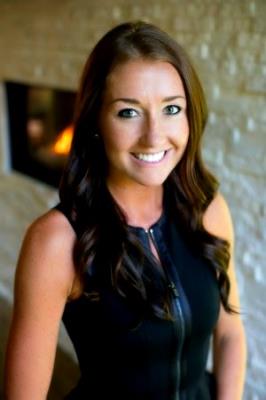 Jen Chinn
Whether you are buying or selling, I will provide excellent customer service and ensure you are getting the best deal possible!

Jen graduated from UNO with a bachelors degree in Business, specializing in Real Estate and Land Use Economics. Jen went on to get her real estate license and has been building relationships ever since. Jen's clients come to her because of her knowledge of the industry and familiarity with the area. To navigate the complex decisions involved in today's real estate market requires the guidance of a professional. Jen provides her clients with all the information necessary to help them make smart real estate investment decisions throughout the changing market cycles.

To navigate the complex decisions involved in today's real estate market requires the guidance of a professional. I provide my clients with all the information necessary to help them make smart real estate investment decisions throughout the changing market cycles.

See my reviews on ZILLOW:
https://www.zillow.com/profile/JenniferChinn/

Cell Phone: 402-215-6415

Send Message